On October 2, 2023, Geometry Dash YouTuber Doggie was hacked and had his YouTube channel stolen shortly after starting a live stream. The hacker demanded that Doggie rebeat the infamous top 1 extreme demon Slaughterhouse to get his channel back.
Doggie, still being live but having no access to his account, faked rebeating Slaughterhouse. Believing he really did beat it, the hacker gave Doggie a fake password, showing that he was lying the whole time.
Doggie kept the stream running for 10 hours due to the hacker going to sleep at around 9:00 AM EST. The hacker then came back at 6:35 AM EST the next day to finally end Doggie's stream and begin using his channel to scam people.
Article continues after ad
From there on out, the hacker rebranded Doggie's channel to a fake company and started a new live stream to promote a crypto scam, but not after a series of embarrassing community posts attempting to lie about the situation, but just making the hacker look like a child instead.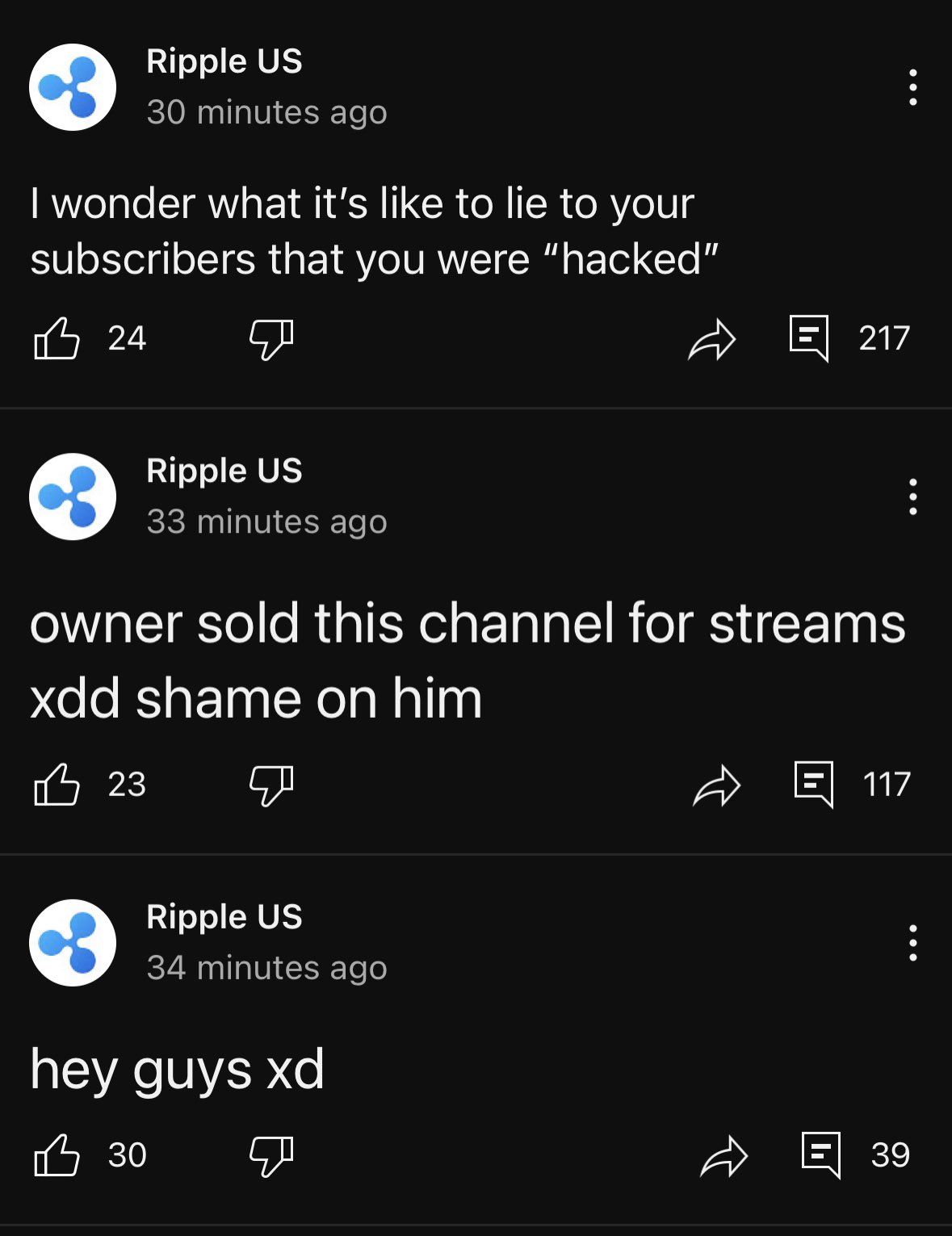 "Ripple US" is what Doggie's channel was renamed to. Do not engage with it until it has been restored. Assume everything it posts is a scam.
During all this, the Geometry Dash community got #FreeDoggie trending on Twitter (now X).
Article continues after ad
During this, Doggie reached out to YouTube to restore his channel.
This method of hacking is not new
This method of stealing channels is not new. Linus Tech Tips got hacked a while back using a method near identical to this one, showing that anyone can fall for this trick.
Danzmen, another Geometry Dash YouTuber, also got hacked via a similar method several years ago.
Article continues after ad
Needless to say, seeing how even big channels are being affected by this, YouTube should consider doing more.
Doggie Channel Recovery
On October 4, 2:42 AM EDT, Doggie shared that he regained access to his Google account.
On October 5, 7:09 PM, Doggie shared that he got access to his main YouTube channel and began restoring it to its original state.
Article continues after ad
Now, Doggie's channel is back to normal.
---
October 3, 11:16 AM EDT: Original article is posted.
October 4, 12:35 AM EDT: "Doggie Channel Recovery" section added.
Article continues after ad
October 6, 1:08 PM EDT: Improved coverage of Doggie's stream, courtesy of Sdslayer, and updated the "Doggie Channel Recovery" section with new information about Doggie's channel being fully restored.